Brake Service
Expert Brake Service in Bremerton, WA
If it's been a while since your vehicle's brakes have been serviced, chances are they could use an inspection – and probably more. After all, brakes are the most important safety feature on any vehicle, and that includes the fancy bundle of advanced safety equipment that you paid extra to have onboard.
Because they're so important, your brakes deserve close attention – and regular, maintenance when needed. It could mean the difference between a near miss on the road or a highway accident.
The service center at the Advantage Used Car & Truck Center is staffed with a team of brake experts. These professionals are skilled at working with vehicles of all makes and models, and they know the ins and outs of your brake system and how to keep your brakes at the top of their game.
When you bring your car in for brake service – or any other type of service, for that matter – our technicians will perform a thorough inspection and offer reliable, trustworthy diagnoses and recommendations.
Your safety – not our bottom line – is our number-one priority, so you don't have to worry about our service center team members trying to sell you parts or services you don't truly need, just to get you to shell out more money.
In fact, our service rates are extremely reasonable, and we offer valuable service specials that can help you keep even more cash in your pocket. When you think about the relatively low cost of expert brake service versus the potential of having a serious accident due to worn-out brakes, the choice is clear. It's time to schedule service at the Advantage Used Car & Truck Center.
How Do You Know If Your Brakes Need Service?
You are the foremost expert on your own vehicle. If you notice anything that seems different or wrong, don't just shrug it off. You need a professional to examine your vehicle and weigh in. The peace of mind is well worth the small amount of time you'll invest in getting that inspection.
Pay careful attention to what your vehicle is telling you. In the case of brakes, you might notice some of the following symptoms, which are telling you loud and clear that it's time to bring your vehicle into our service center:
Squealing, screeching, or squeaking sound when you brake
Grinding sound or sensation
Decreased brake responsiveness (otherwise known as a "squishy" brake pedal)
Shaking or vibrating when braking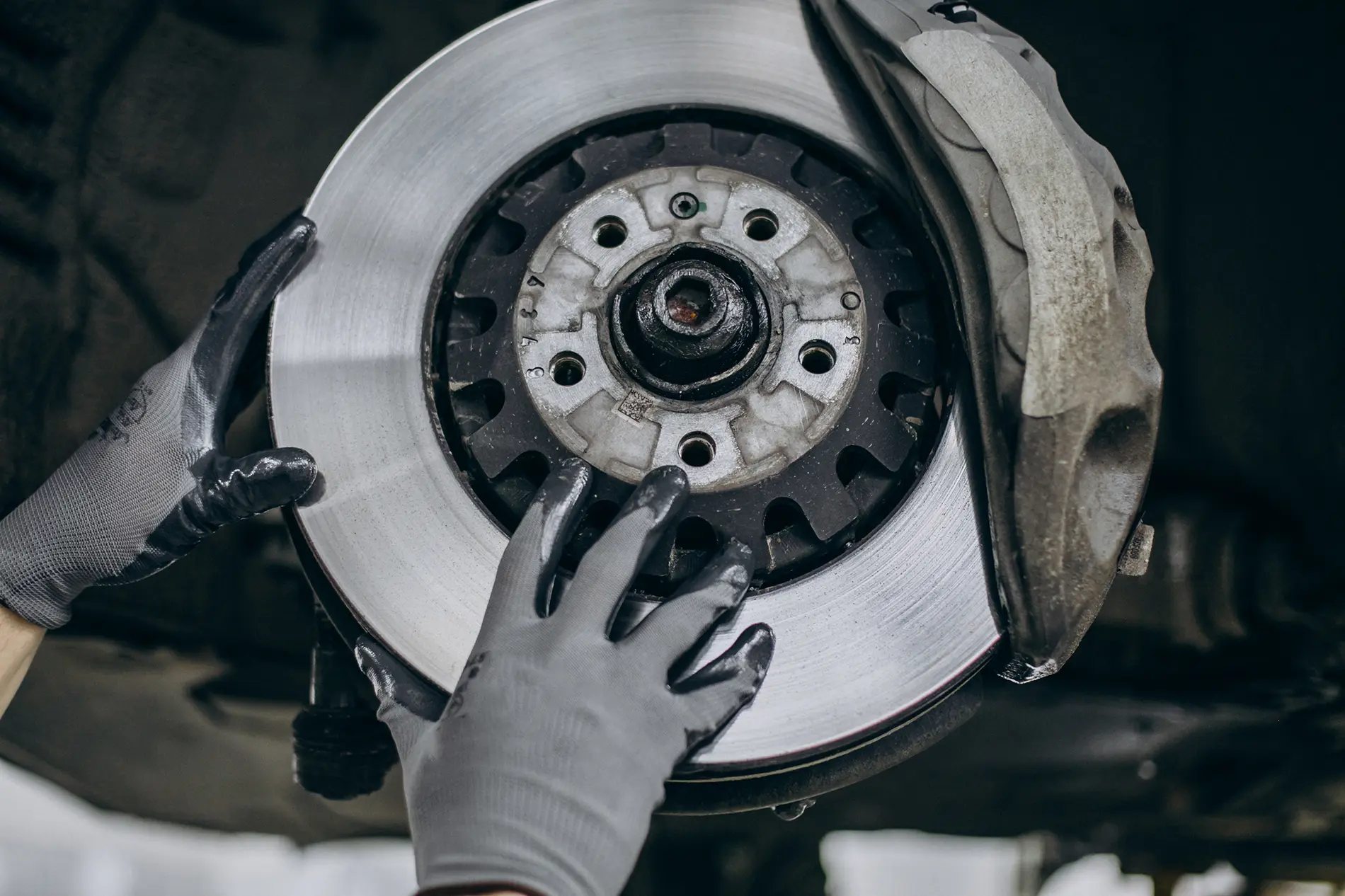 Schedule Brake Service at the Advantage Used Car & Truck Center
Don't take chances with your brakes. When you turn to Advantage Used Car & Truck Center for brake service, you'll find there's no reason to put off getting the work done now. We strive to make a trip to the auto shop as convenient, quick, and budget-friendly as can be!
Go ahead and schedule service with our top-notch auto care facility now. We'll be waiting to answer your questions and get your car back on track without putting a dent in your wallet or your busy schedule!